Events post
All Star Chef Showcase
FEATURED CHEFS:

Chef Darryl Shinogi | Ko Olina
Crispy Pork Belly & Bristol Day Boat Scallop
Anise scented Peking Duck Congee
Scallion & Cilantro Salad
royyamaguchi.com/roys-ko-olina
•
Chef Ed Kenney
Grilled He'e and 'Ulu with Black Olives,
Red Mustard, Green Harissa
•
Chef Jason Iwane | Kapolei
Red Wine Braised Short Ribs
w/ Creamy Polenta, Horseradish Crema,
Pickled Aliʻi Mushrooms & Crispy Parmesan
•

Alex Le
Pho Sot Vang
Beef Shank braised in Red Wine
Pickled Chili, Aromatic Spices
Fried Shallot, Green Onion & Cilantro
•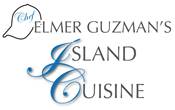 Tatiana Guzman
Poke Trio | Keawe Smoked Salmon Belly, Blackened Ahi Taco,
Spoonful of O'io with Dried Ebi
•
ALSO FEATURING:
Live Entertainment by Dave Watanabe
Dessert by Khanom Wan
Wine Tasting
EACH EVENT TICKET INCLUDES:
Food Tickets for (1) serving per chef & (1) dessert serving.
Also Includes: wine tasting (must be 21 years old with valid photo ID) & Menehune Water.
The Rec 7 Café will be open to purchase coffee and other beverages.
TICKETS AVAILABLE ONLINE:
February 22, 2020 at 8am
MTA Member Pre-Sale: $50 per person
Guest Tickets Available February 29, 2020 | $50 per person*
*Must be an MTA Member to purchase tickets. Subject to availability.
**Valid I.D. required for wine tasting.
 NOTE: All event tickets will be sold through the MTA WEBTRAC website. To gain access to the system you will need to have an email address on file. Fill out the form below and submit it to any of our business office or to .  Please allow 3-5 business days for processing. Access is only granted to Valid MTA Members.