Events post
Movie By The Pool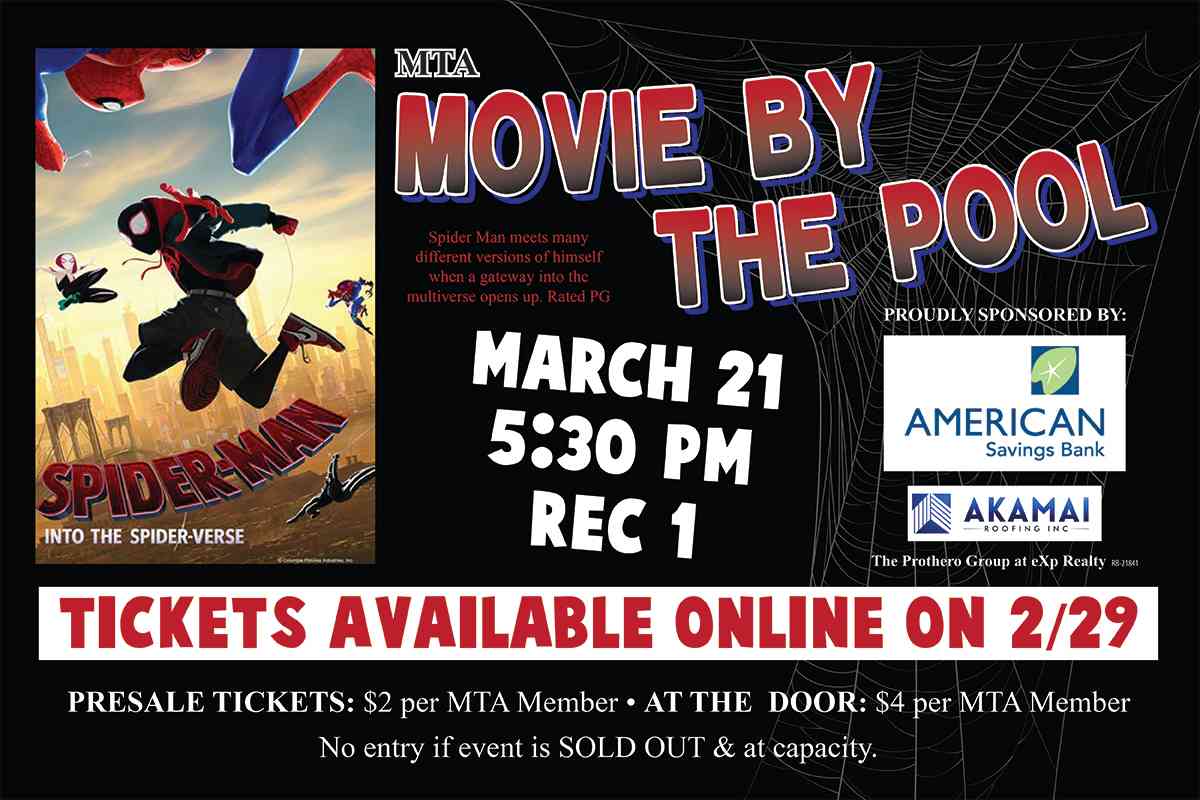 MARCH 21, 2020 • Saturday
Rec 1 • Doors open at 5:30 pm
Movie will start at sunset
Movie • Dinner • Snacks • Popcorn • Hot Cocoa
SPIDER-MAN: INTO THE SPIDER-VERSE (PG)
Spider Man meets many different versions of himself when a gateway into the multiverse opens up. Rated PG
TICKETS REQUIRED.
TICKETS AVAILABLE ONLINE 2/29/20 • 8AM
Pre-Sale Tickets:
MTA Members: $2 per member
At the Door:
MTA Members: $4 per member
**No entry if event is SOLD OUT and at capacity.
NOTE: All event tickets will be sold through the MTA WEBTRAC website. To gain access to the system you will need to have an email address on file. Fill out the form below and submit it to any of our business office or to .  Please allow 3-5 business days for processing. Access is only granted to Valid MTA Members.