Events post
Fall Craft Fair Registration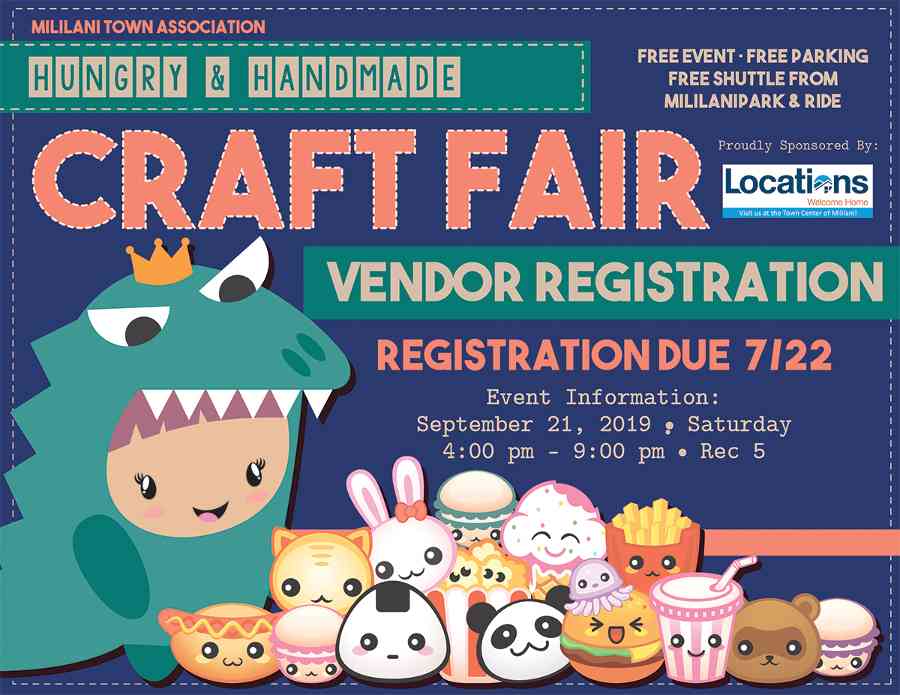 MAIL IN REGISTRATION for the Mililani Town Association FALL Craft Fair is NOW OPEN
Please read the Vendor Agreement for complete instructions

Event Information:
MILILANI TOWN ASSOCIATION
FALL CRAFT FAIR
SEPTEMBER 21, 2019
4PM – 9PM
REC 5 | 95-1101 AINAMAKUA DRIVE | MILILANI, HI 96789
Applications & payments are DUE on JULY 22, 2019
Please check www.mililanitown.org for availability before submitting applications after July 22, 2019.
Note: Registration is NOT first come-first served – just be sure applications/payments are received before the deadline for best consideration.
Note: We are not responsible for applications that are lost in the mail.
QUESTIONS? Please email
DOWNLOAD HERE