Events post
FRIDAY NIGHT FEVER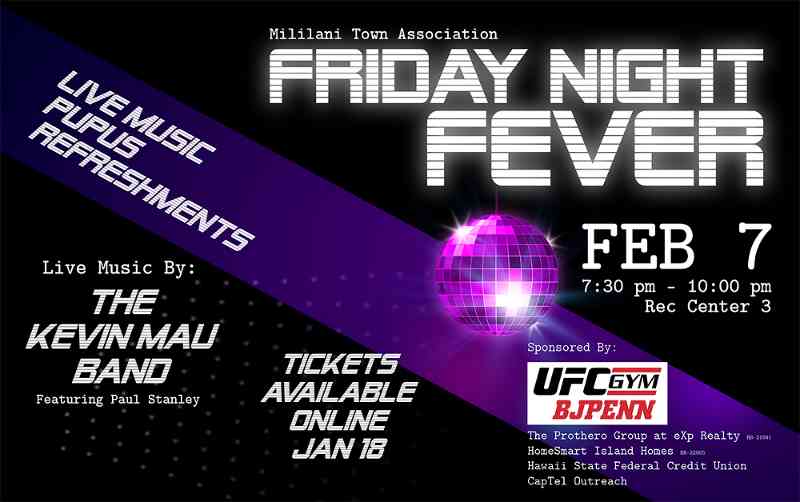 FRIDAY NIGHT FEVER
February 7, 2020
Friday
7:30 pm – 10:00 pm
Doors Open at 7:30 pm
Live Music By: The Kevin Mau Band (featuring Paul Stanley)
Pupus & Refreshments
TICKETS AVAILABLE ONLINE ON JANUARY 18
MTA Member Tickets: $2 per person
Guest Tickets (Available 1/25): $2 per person
At the Door: $4 per MTA Member & their guests
Must be an MTA Member to purchase tickets. Limited availability.

 NOTE: All event tickets will be sold through the MTA WEBTRAC website. To gain access to the system you will need to have an email address on file. Fill out the form below and submit it to any of our business office or to .  Please allow 3-5 business days for processing. Access is only granted to Valid MTA Members.