Events post
MOVIE BY THE POOL : HOW TO TRAIN YOUR DRAGON: THE HIDDEN WORLD (PG)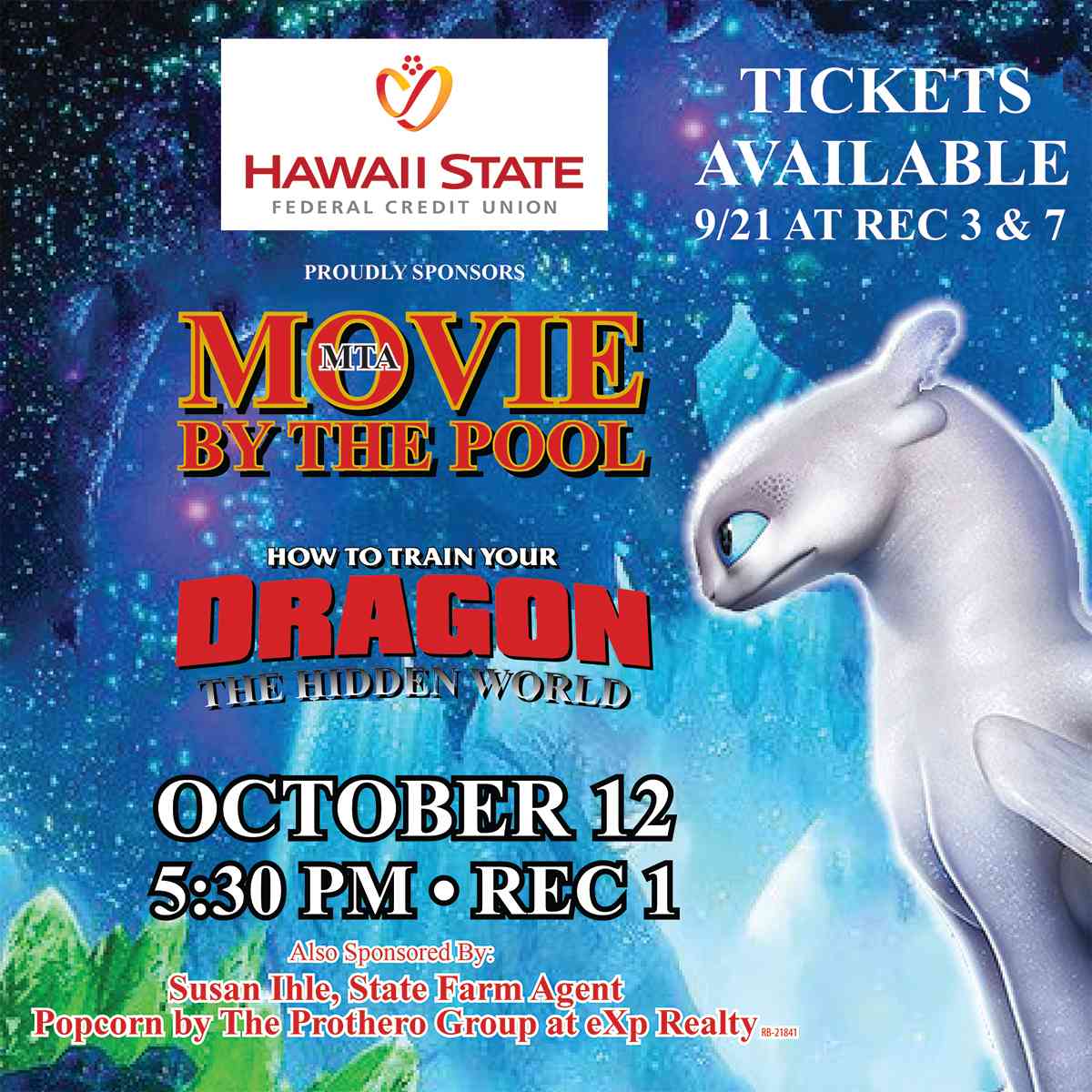 OCTOBER 12, 2019 • Saturday
Rec 1 • Doors open at 5:30 pm
Movie will start at sunset
HOW TO TRAIN YOUR DRAGON: THE HIDDEN WORLD (PG)
The citizens of Berk face a dragon trafficker who threatens their peace,
dragons and friendships in the final installment of the fantasy trilogy.
TICKETS REQUIRED.
TICKETS AVAILABLE 9/21 • 8AM • REC 3 & 7
Pre-Sale Tickets:
MTA Members: $2 per member
At the Door:
MTA Members: $4 per member
**No entry if event is SOLD OUT and at capacity.