Events post
MTA Holiday Craft Fair Registration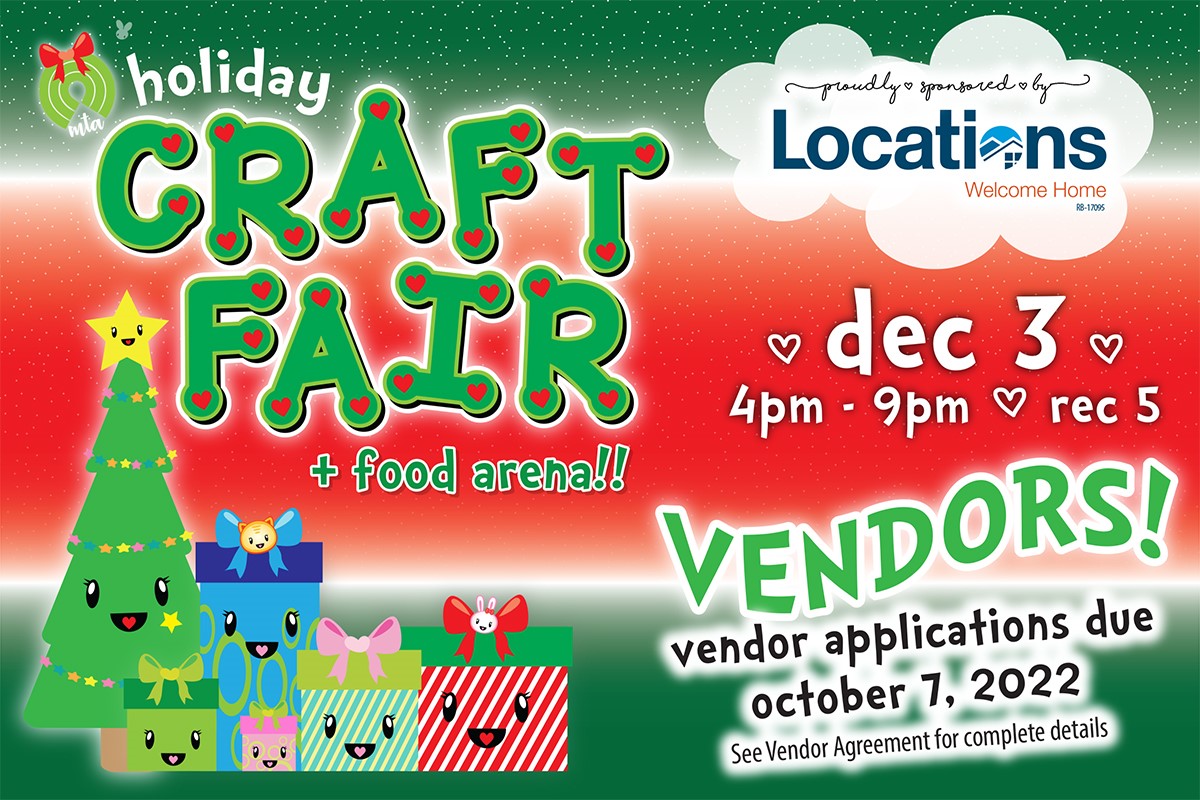 MAIL – IN registration for the Mililani Town Association HOLIDAY CRAFT FAIR is NOW OPEN.

Please read the Vendor Agreement for complete instructions.
All participants agree to follow all State and City & County mandates pertaining to COVID-19 related safety and other rules set by the Mililani Town Association. Specifics will be outlined in VENDOR REMINDERS that will be sent prior to the event. Vendors who chose not to participate once spaces have been assigned must request a refund (less $20 processing fee) by Friday, October 21, 2022, at 4:00 pm (see above for CANCELATION/RETURNED CHECK FEE POLICY).
Event Information:
Mililani Town Association
HOLIDAY CRAFT FAIR
December 3, 2022
4:00 pm – 9:00 pm
REC 5 | 95-1101 Ainamakua Drive | Mililani, HI 96789
*Event availability and details are subject to change or cancelation.
FEATURES: 60+ Unique Vendors, Food Arena w/ Comfort Seating, Cocktail Tables & Bistro Lights, Free Event Shuttle, Lots of Free Customer Parking, Advertised in Mililani News, Online & Flyers/Banners in Mililani.
DUE DATE: Applications/payments must be received by 4:00 pm on October 7, 2022
FOOD VENDORS: Please fill out FOOD VENDOR Application | Availability: 2 Trucks + Up to 5 Tents
 Note: Registration is NOT first-come, first-served. However, applications with correct payments received by the deadline will be part of the first batch of considered vendors.
MAIL-IN ONLY (see agreement for details). Please DO NOT email me your application for this event. Also, because we receive a lot of applications for this event, please do not call/email us to make sure we got your application. We will be periodically emailing vendors to confirm that we received your application/payment. If you do not hear from us a week after you sent it in – please email to confirm if we received it or not.
If you have any questions – please EMAIL . Thank you for your interest in MTA Special Events! We are looking forward to a successful and fun craft fair!
DOWNLOADS
(Please be sure to send in the correct application for your business type)
Vendor Application
FOOD VENDOR Application
Vendor Agreement