Events post
Winter Craft Fair Registration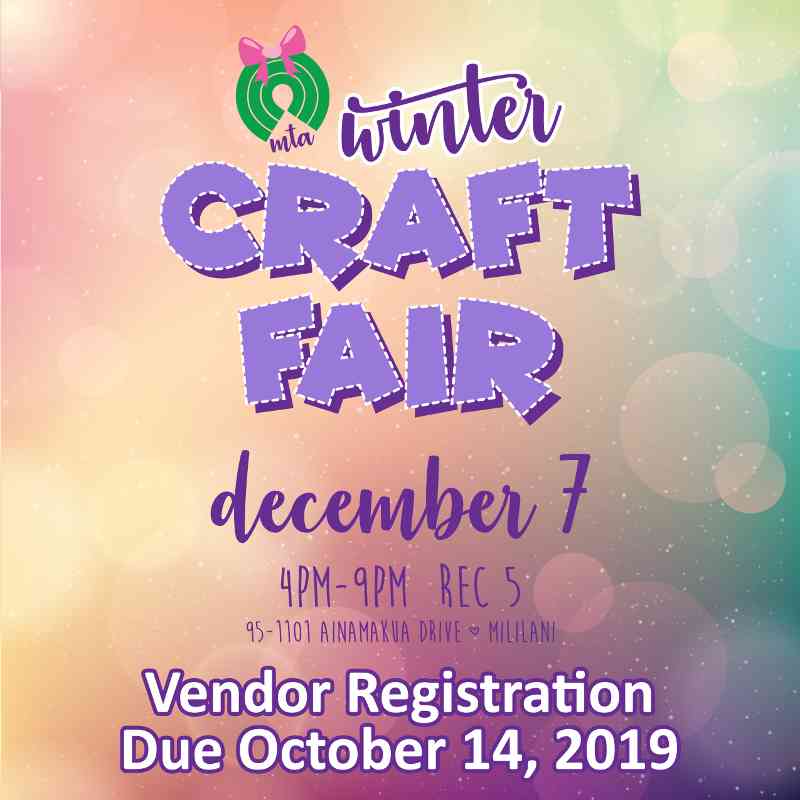 Winter Craft Fair Vendor Registration
APPLICATION DEADLINE: October 14, 2019 | Must be received by 4pm.
Note: Any applications received after the deadline will be waitlisted.
Event Information:
Winter Craft Fair
December 7, 2019
4pm – 9pm
REC 5 | 95-1101 Ainamakua Drive
Free event, free parking, free shuttle from Mililani Park & Ride
WHAT'S NEW: Credit card payments | Now you have two payment options – check or credit card authorization form. Payment is due with your application, but will not be processed until vendor is assigned a space. See agreement for details.
REMINDERS:
• Send a SEPARATE check if you are applying for an upgrade.
• DO NOT send a cashier's check or cash.
• List ALL distributor brands on your application (Color Street, 31 Gifts, etc.).
Downloads: 2019-MTA-Winter-Craft-Fair-Vendor-Forms
Questions? EMAIL