Events post
BINGO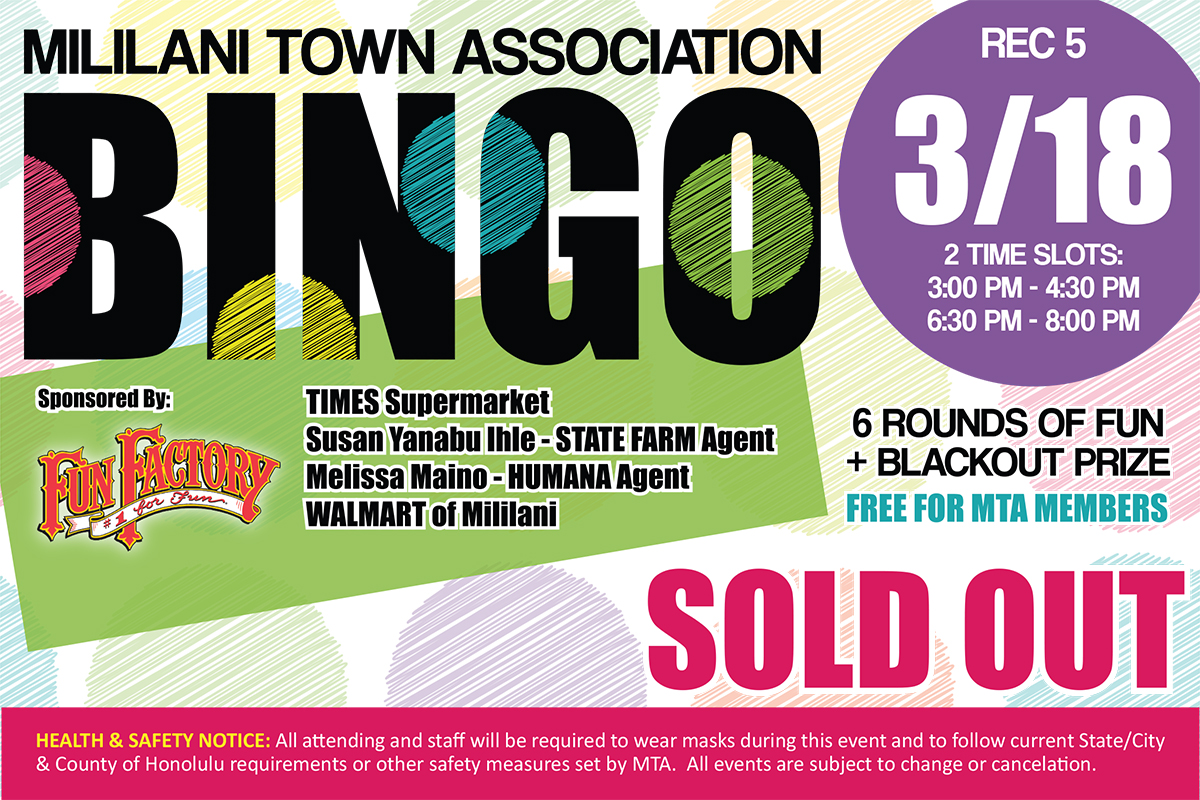 MTA BINGO
March 18, 2022
Friday
Rec 5 | 95-1101 Ainamakua Drive | Mililani. HI 96789
Google Maps: https://goo.gl/maps/UztRSEcXiQNpRcYi6
2 TIME SLOTS:
3:00 pm – 4:30 pm
6:30 pm – 8:00 pm
FREE FOR MTA MEMBERS | ONE TIME SLOT PER HOUSEHOLD
6 Rounds of Bingo Fun + BLACK OUT & Stand-Up Bingo Prizes!!
Ticket required to receive BINGO packet. One packet per player.
Tickets available ONLINE on WEBTRAC* 3/5/2022 at 8:00 am
Day of Event: Please have (1) ONE participant check in and pick up Bingo packets for your group. Bingo rounds will start promptly at event start time.
HEALTH & SAFETY NOTICE:
All attending and staff will be required to wear masks during this event and to follow current State/City & County of Honolulu requirements or other safety measures set by MTA.
All events are subject to change or cancelation.