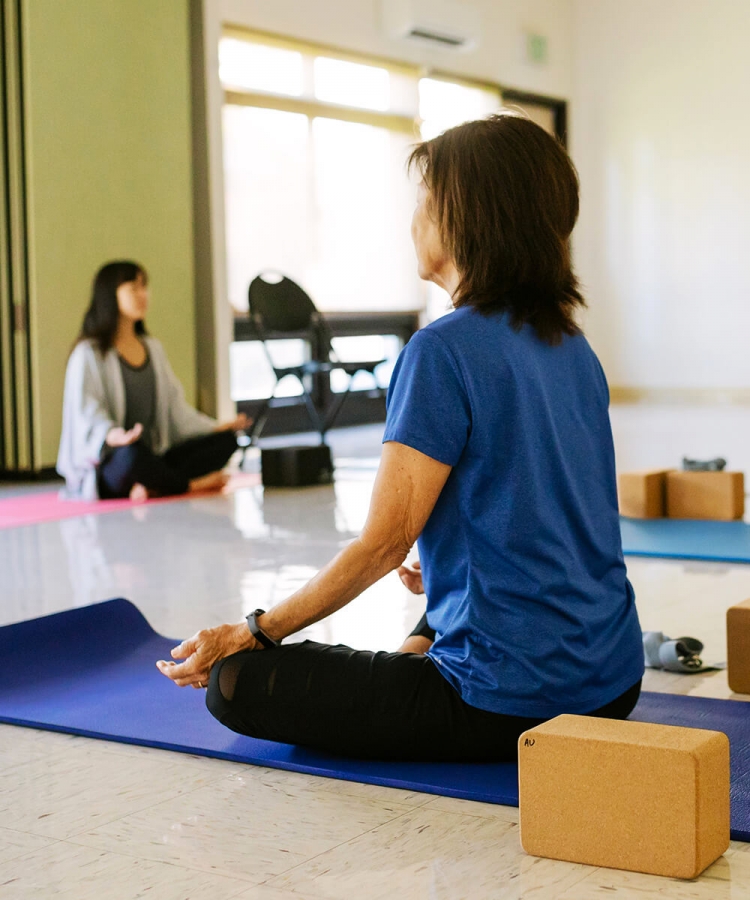 Mind & body
Join up now to start enjoying our many programs that run all year long
Open to all ages. Alleviate the symptoms of common musculoskeletal ailments with the Fascianation Method of selfmyofascial release. Developed by Founding Members of the Fascia Research Society, this class will enable you to understand why you have aches and pains and how to mitigate those pains with simple and effective techniques using a Fascianator Roller. Improve your flexibility, posture and circulation while learning about the largest organ system in the body…the FASCIA.
| | |
| --- | --- |
| Tuesday : | 9:00 am – 10:00 am at Rec 3 |
| Wednesday : | 7:15 pm – 8:15 pm at Rec 3 |
Drop-ins are welcome.
Instructor: Anthony Chrisco
Phone: 808-227-6221
Email:
www.thefascianator.com
Bring a yoga mat and water and wear comfortable exercise clothes. Read our incredible testimonials at: www.thefascianator.com.
Cost per class: $15 MTA Members | $16 non-members
Relaxing Vinyasa Flow yoga class to encourage flexibility and increased range of motion. Wear comfortable clothes and bring your personal yoga mat. No registration or prior yoga experience required.
| | |
| --- | --- |
| Thursdays: | 6:00 pm – 7:00 pm at Rec 6 |
Instructor: Judy Kosaka
Phone: 808-371-8006
Email:
www.getfit808.com
Cost per class: $10 per class
This class is designed for both beginning and experienced students, and includes a variety of practices and forms for balance, flexibility, focus, strength, relaxation and enhanced breathing techniques. Students will learn Qigong Warmup, 8 Silk Brocades, Organ Cleansing/Detox, Yang style Tai Chi short forms, and Tai Chi stick in an active, fun and educational environment. Adults (and children under 18 accompanied by a parent or guardian) are welcome.
| | |
| --- | --- |
| Tuesday: | 5:45 pm -6:45 pm at Rec 6 |
| Saturday: | 10:00 am – 11:00 am at Rec 6 |
Instructor: Stuart Holloway
Phone: 808-741-3650
Email:
www.InnergyCentreLLC.com