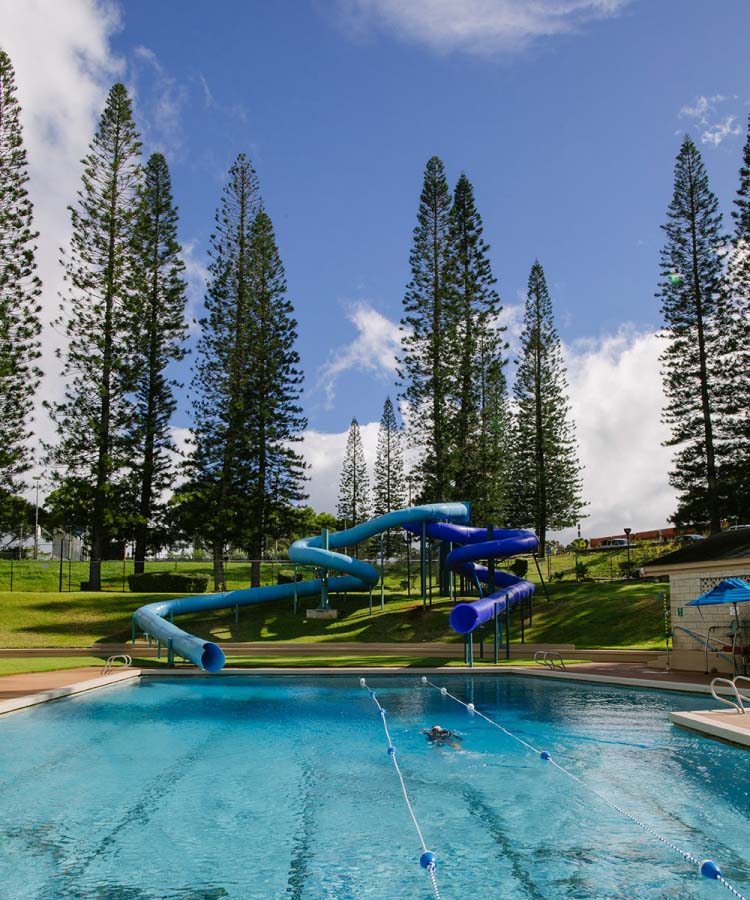 Quarterly Assessments
The MTA quarterly assessment is collected in accordance with Article VI, Section 6.02 of the Mililani Town DCCR. Assessments are due and payable by each MTA homeowner in equal quarterly installments on or before the first day of every January, April, July and October. Effective April 1, 2022, the quarterly assessment was set at $145.
ONLINE PAYMENT SITE
Direct Biller
First time users must click the Register Now Button  to setup your account.
Create any nickname for your property
Use your account number (no leading zeros)
Use your BUR number (no dashes)
Create a unique user name and password (it cannot be the BUR).
Make a one time payment or set up recurring payments.
Set up email or text notifications.
Manage multiple properties on one profile.
Still have question?  Please feel free to review our FAQ page.
If you need assistance paying online, please email .
Assessment Due Dates
| | |
| --- | --- |
| January 1 | $145.00* |
| April 1 | $145.00* |
| July 1 | $145.00* |
| October 1 | $145.00* |
*Effective as of April 1, 2022
Late charge: Per Administrative Resolution #7, adopted 02/16/94, a late charge in the amount of $10.00 will be assessed on all delinquent accounts after the 10th day of the month in which the assessment is due.
Reminder Notice
As a courtesy to our homeowners, reminder notices are sent with any balance due approximately 15 days before the assessment due date.
Please note the following:
Reminders are not mailed to homeowners who have a zero or credit balance or are on MTA's SurePay Automatic Payment Plan.
New homeowners who purchased their property after the reminders were generated will not receive a reminder until the following quarter.
The Quarterly Assessments Reminders are just a "Reminder." They are not a billing. If a reminder is not received, homeowners are still obligated to make a payment by the established due dates.
e-Statements
If you plan to pay your assessments online and would like a pdf version of your quarterly reminder statement emailed to you, enroll for estatements by clicking the link below and follow the simple steps:
Enter your 5 digit Account Number <with 3 leading zeros>, your street number (Only 94 or 95), your email address, and a password. Click "create account".
You will then receive an e-mail with an activation link for confirmation. Click that link and you are enrolled!
How To Pay
5 different ways to pay
SurePay allows your bank to electronically transfer your quarterly assessment payments from your checking or savings account through ACH to Mililani Town Association. Approximately 30% of our 15,800 homeowners are currently using our SurePay Program.
Assessment dues will be deducted automatically from your account on January 5th, April 5th, July 5th and October 5th of each year. If the 5th falls on a weekend or holiday, the funds will be deducted on the next business day.
How To Apply for SurePay:
Download and complete the SurePay Authorization Form to enroll.  To process your application, your MTA account must be $0.00 (you must not have an outstanding balance due). Applications must be received by the 1st day of the month prior to the quarter (i.e. for the July quarterly dues, applications are due June 1st). Applications received after the deadline will be held and processed the following quarter. Once completed, you may submit your form through one of the following options:
Mail or hand deliver:

Admin Office, 95-303 Kaloapau Street, Mililani HI 96789
Rec Center 3 Business office, 95-281 Kaloapau Street, Mililani  HI 96789
Rec Center 7 Business office, 95-1333 Lehiwa Drive, Mililani, HI 96789

Fax: (808) 623-3474
How To Cancel your SurePay:
Download and complete the SurePay Cancellation Form to un-enroll.  Cancellation request must be received by the 28th day of the month prior to the quarter (i.e. for the July quarterly dues, cancellations are due June 28th). Cancellations received after the deadline will be held and processed the following quarter. Once completed, you may submit your form through one of the options stated above.
For more information, call our Administrative office at 623-7300 or email . 
Pay Online via our DIRECT BILLER website using your checking account or your credit card (Visa, MasterCard, or Discover) with NO FEES.  You must register your account using your 5-digit ACCOUNT number (No leading zeros) and 11-digit PIN. (BUR Number without dashes)
NOTE:  *To obtain your account number and BUR number refer to the bottom portion of your statement, or email with your name (owners only) and property address.  *Allow 2 business days for receipt of online payments.
Payments can be made by cash, check, or credit card (Visa, Mastercard, or Discover) at the Admin Office, Rec Center 3, or Rec Center 7:
Admin Office: 8:00 a.m. to 4:00 p.m. Monday through Friday  
Rec Center 3 Business Office: Weekdays, nights and weekends
Rec Center 7 Business Office: Weekdays, nights and weekends
Please bring your remittance stub with you when you make your payment.
During normal office hours, there is a drop-box located inside the Admin Office for your use.
With the remittance stub:
A check with the remittance stub should be mailed to our Bank of Hawaii "Lock Box" Service:
Mililani Town Association
P.O. Box 29380
Honolulu, HI 96820-1780
When using this option, please remember the following:
Only the payment will be processed. Please do not write notes or address changes on your remittance stubs as they are viewed by the processing center and not MTA. Requests for address changes must be made to our Administrative Office. Please do not send correspondence to our P.O. Box address.
If you are using a bill payer service, you must have the service send your payment to our Administrative Office address: 95-303 Kaloapau St., Mililani, HI 96789-1249.
To avoid late fees, please allow ample time for mail delivery and for your payments to post as received.
Homeowners with multiple properties must submit a separate remittance for each property address.
Without the remittance stub:
A check without the remittance stub or with the remittance stub and other correspondence or enclosures (such as name or mailing address changes) should be mailed to our Administrative Office:
Mililani Town Association
95-303 Kaloapau Street
Mililani, HI 96789-1249