Events post
HOME IMPROVEMENT & MAINTENANCE EXPO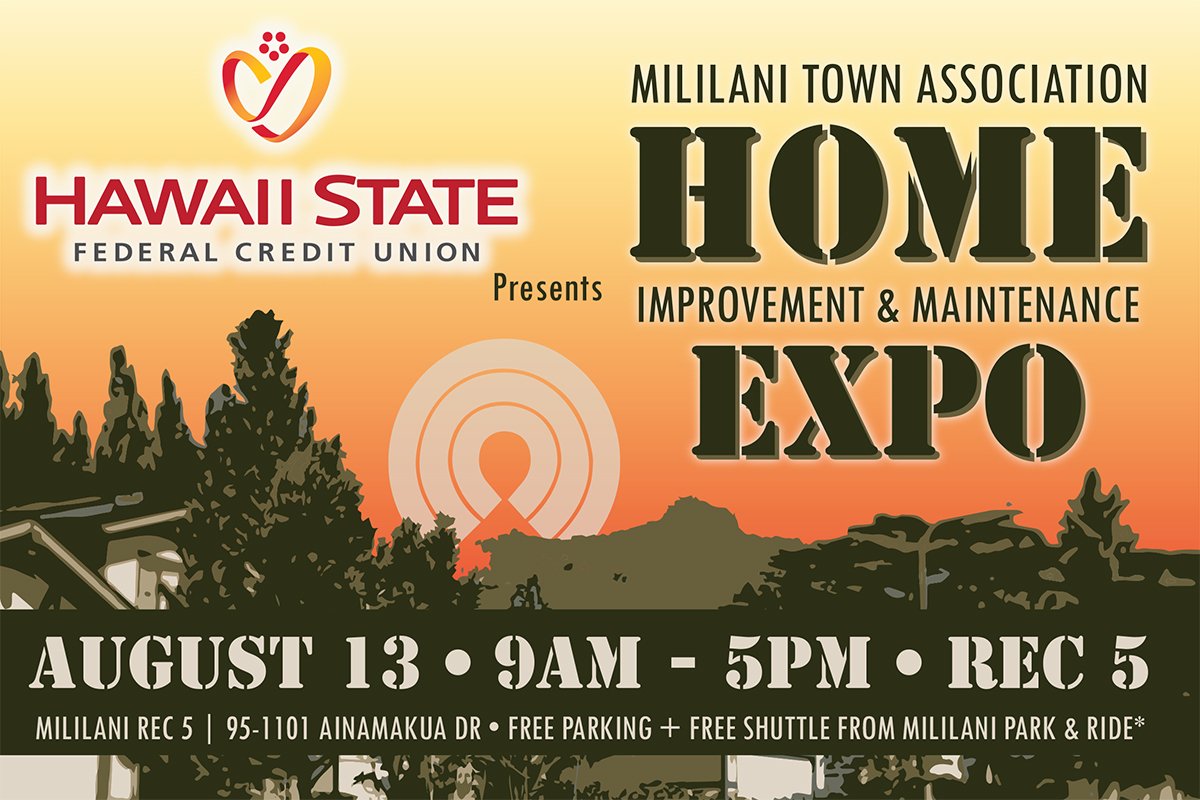 MILILANI TOWN ASSOCIATION
HOME IMPROVEMENT & MAINTENANCE EXPO
August 13, 2022 | Saturday
9:00 AM – 5:00 PM
MTA Rec 5
95-1101 Ainamakua Drive | Mililani, HI 96789
Google Maps: https://goo.gl/maps/6z87Khk9qruTXGSG7
FREE EVENT
FREE Parking + FREE Parking Shuttle from Mililani Park & Ride
Note: Masks will be required on the shuttle
Google Maps: https://goo.gl/maps/es1jmE1LXM5MPajNA
Explore a wide variety of resources for your current & future home improvement needs!
+



Enter to win a giveaway from City Mill!
+
Mini Food Arena featuring: Celine's Best, Kravingz 808 and Da Hub!
Shop Home Products by Tupperware, Ruby D's Cutting Boards & Pampered Chef
Shop Snacks by Tasty Jerky Hawaii & Jeano's Homemade Cookies & Snacks
+
Spin the Wheel at the MTA Booth for a chance to win a prize!