Events post
Summer Chef Showcase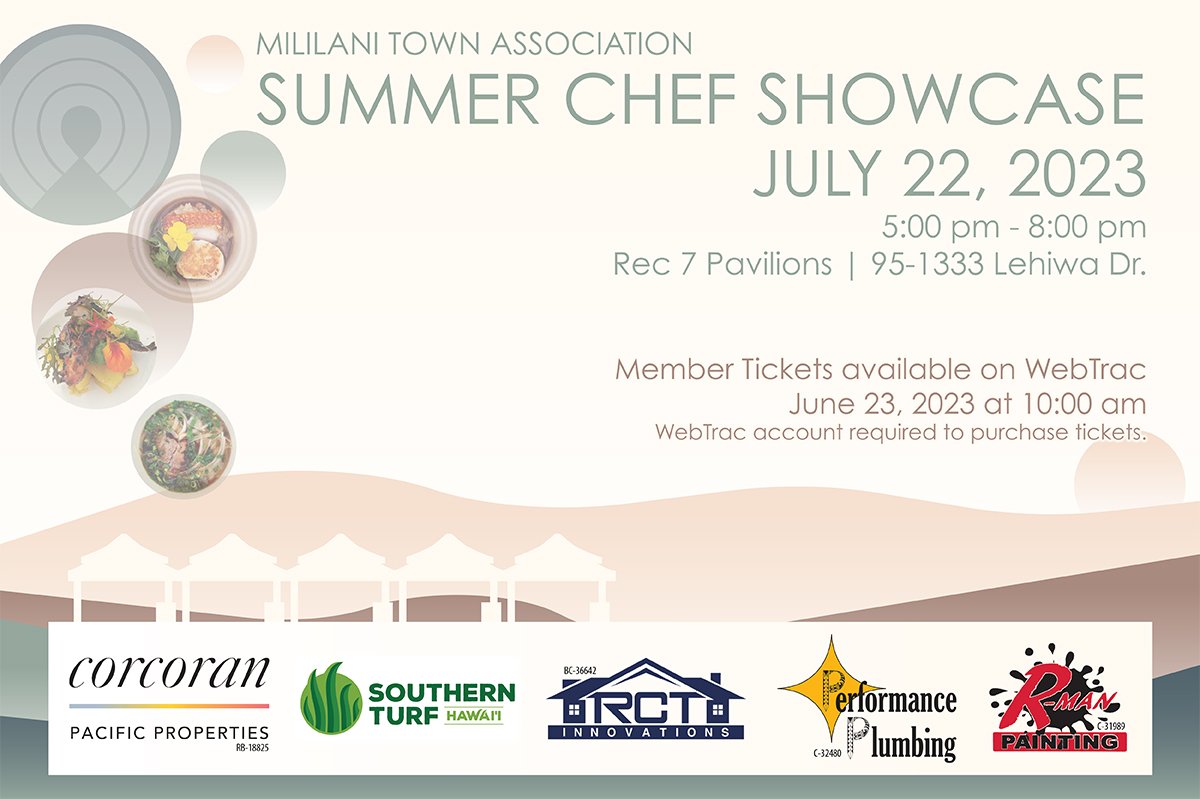 July 22, 2023 | Saturday
Rec 7 Pavilions | 95-1333 Lehiwa Drive | Mililani Mauka
5:00 pm – 8:00 pm
Doors Open at 4:30 pm
MTA Member Tickets Available 6/23/23 at 10:00 am on WebTrac*
$75 per person
Guest Tickets Available 6/30/23
*Must be an MTA Member with WebTrac account to purchase tickets.


*Menu is subject to change.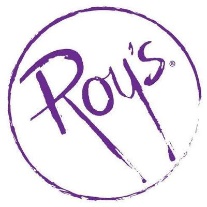 Chef Darryl Shinogi [Roy's Ko Olina]
"Roy's Surf & Turf' – Miyazaki A-5 wagyu chirashi rice
& seared day boat scallop, Mari's garden collectables
Chef Jon Matsubara [Feast]
Summer Chazuke – Torched Misoyaki Butterfish,
Hijiki Rice, Chilled Lemon Dashi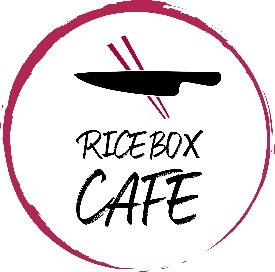 Chef Jensen Hirota [Rice Box Café]
Seared Beef Strip Loin with Garlic-Black Pepper Sauce
on Kabocha Pumpkin Mashed Potatoes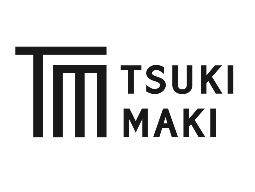 Chef Angie Lee [Tsuki Maki]
Oshizushi (Pressed Box Sushi) – Topped with King Salmon, Ahi,
Dungeness Crab, Tobiko, Ikura & Ass't Vegetables
+ Chopped Jalapenos and "Not So Spicy" Tuna filling.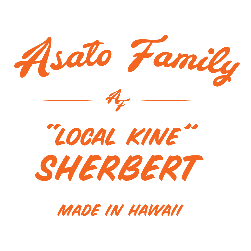 [Asato Family Shop]
Strawberry + Pineapple Sherbert
With Azuki Bean Topping
[Complimentary Wine & Beer Tasting]
Must be 21 years old with valid ID to participate in Wine & Beer Tasting