Events post
KEIKI FAIR | HALLOWEEN EDITION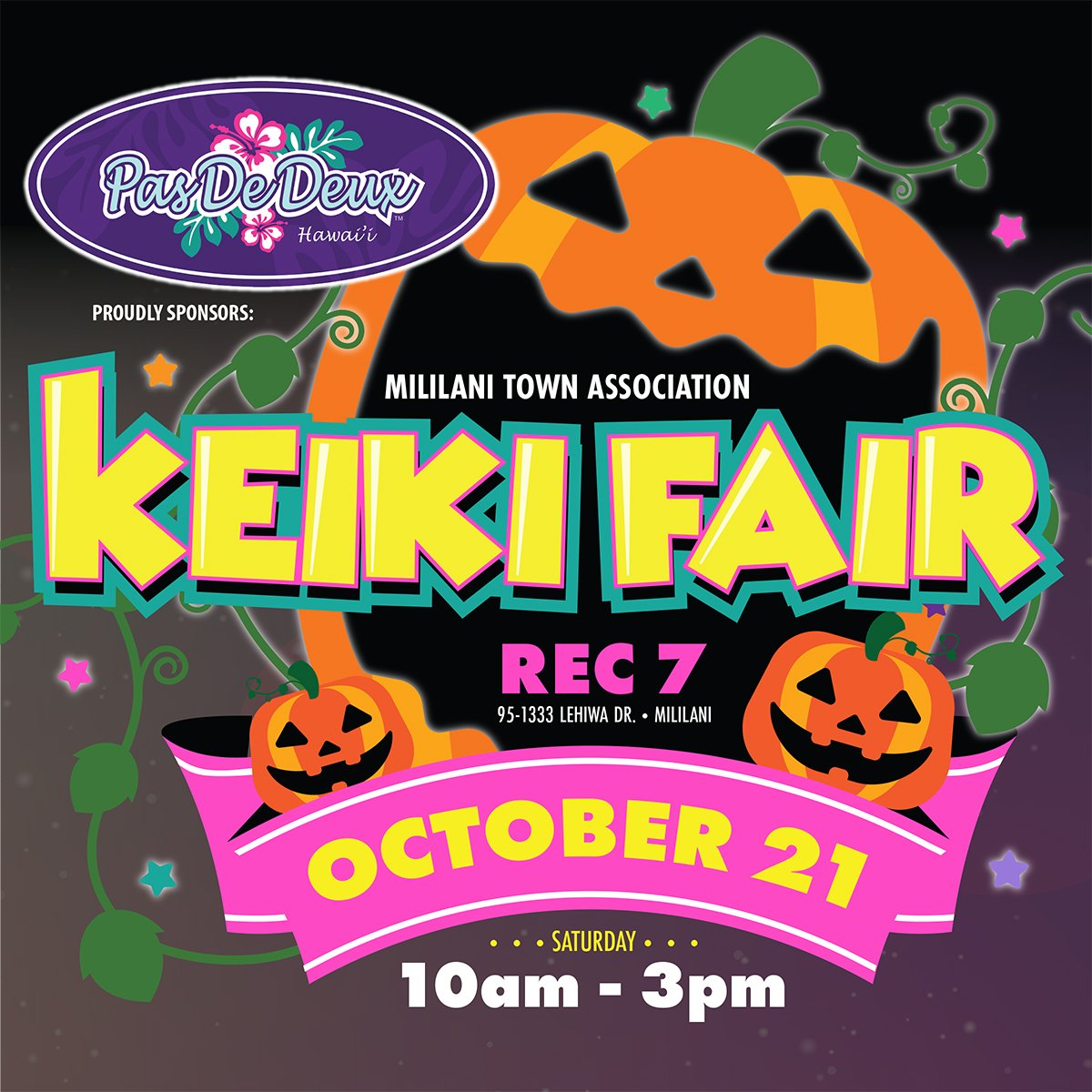 MILILANI TOWN ASSOCIATION
KEIKI FAIR | HALLOWEEN EDITION
OCTOBER 21, 2023
SATURDAY
10:00 AM – 3:00 PM
REC CENTER 7 | 95-1333 LEHIWA DRIVE | MILILANI, HI 96789
FREE EVENT
FREE PARKING available at Mililani Ike Elementary & Mililani Middle School
FREE EVENT SHUTTLE from Mililani Middle School | 9:30 am – 3:30 pm
SPOOKTACULAR FEATURES:
Trick or Treat Goodie Bag (While Supplies Last)
Treats May Include Prizes from Fun Factory, Bishop Museum, Wet N Wild Hawaii, Kualoa Ranch, Walmart, Deluxe Treats, Stickers & More!
360 Bags available for KEIKI ONLY. One per child under 18 years old while supplies last.
Contents & features are subject to change.
FREE ACTIVITIES:
Trick or Treat Stations
DIY Halloween Masks,
Edible Dirt & Worms,
DIY Monster or Bat Craft,
Creation Station, Backpack Tags,
STEAM Activities, Character Photo Ops,
Rain Gutter Regatta, Games, Storytime, and more!
FREE FACE PAINTING, BALLOONS & TEMPORARY HALLOWEEN TATTOOS
One per child please.
Community Partners:
Bishop Museum
UH West Oahu
CRBR (Coconut Rhinoceros Beetle Response)
Comic Jam
Ohana Outreach
Mililani Troop 164
Girl Scouts of Hawaii
Cub Scouts 564
Volcanic Homestead
Kimberly Ratliff Art
Storybook Entertainment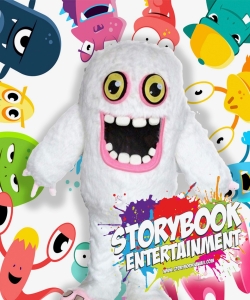 FREE FACE PAINTING, BALLOONS & TEMPORARY HALLOWEEN TATTOOS
One per child please.
PAID ACTIVITIES:
Slime Lab by Kenzie's Factory,
Cookie & Cupcake Decorating by Pocho's Bakery,
Glitter Tattoos by Hapa Girls (KE),
Light Up Safety Necklaces by Mizmatched Star
SHOP! CUTE & COLLECTIBLE MINI CRAFT FAIR + KEIKI ENTREPRENEURS
DELISH! SNACK & FOOD ARENA + COMFORT SEATING
Hott Potstickers • Seoul Grindz • Roy's
Olay's Thai Express • Smoked
Bobalicious • Da Manju Lady
The Scoop Shop (KE) • Three Cottonteers (KE)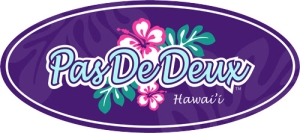 CHECK OUT THE PAS DE DEUX SHOW
AT THE ENTERTAINMENT TENT!
Hawaii Pacific University Esports Arena
Video Game Tournament & Free Play
Mario Kart Time Trial Competition
Super Smash Bros – Solo vs. Level 9 Bot
Open Play Fortnite Solos Tournament*
All tournaments & play time are FREE!
All tournaments will be day-of first-come-first-served sign-ups.
Located in the Rec 7 Family Room | Open from 10 am – 3 pm
ALL features, prizes and activities are subject to change and while supplies last.