Events post
SPRING CRAFT FAIR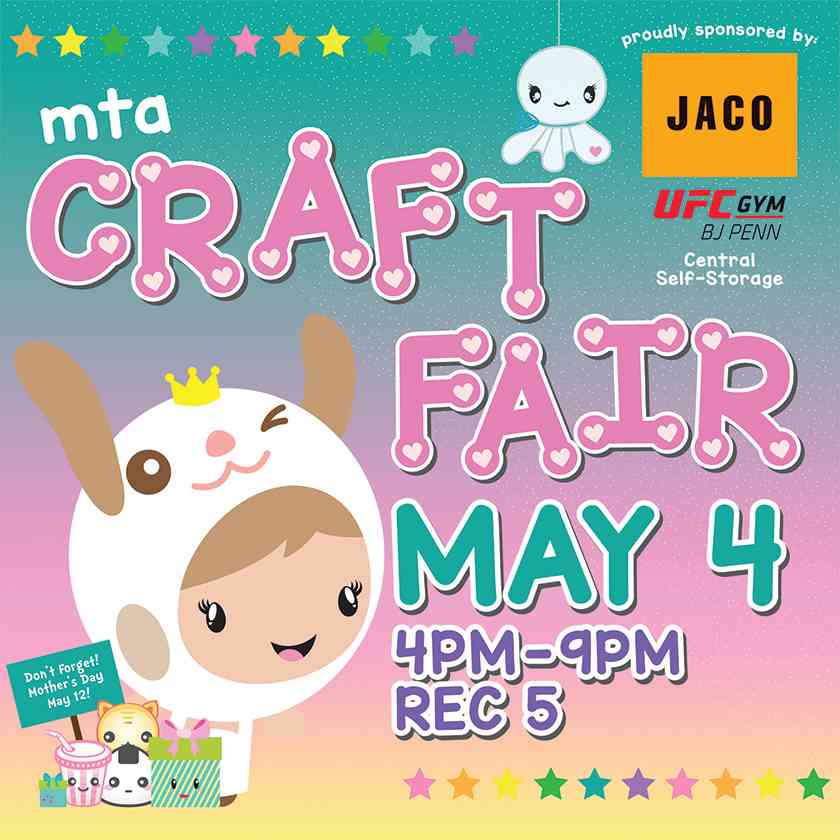 mililani town association
SPRING CRAFT FAIR
MAY 4, 2019 | Saturday
4 PM – 9PM
REC 5
95-1101 Ainamakua Drive | Mililani, HI 96789
proudly sponsored by:
Central Self Storage
Free Event • Free Parking
Free Shuttle from Mililani Park & Ride | 95-1069 Ukuwai Street | Mililani, HI 96789
Shop our popular NIGHT FAIR for unique handcrafters and vendors offering a delightful selection of Mother's Day gifts and treats! Check out a big selection of addicting snacks and baked goods, apparel, accessories, stationery, cosmetics, succulents and arrangements, and so much more!
Check out the FOOD ARENA and grab a bite from Elena's Filipino Food, Dia de los Tacos, Flyin' Ahi, Heart to Table, Smoked, Uncle Lani's Poi Mochi and Hawaiian Honey Cones!
Spin the Wheel at the MTA Booth to win a prize (while supplies last), visit JACO for complimentary massages & injury assessments and enter to win a 3 month gym membership from UFC Gym!