Events post
Fall Craft Fair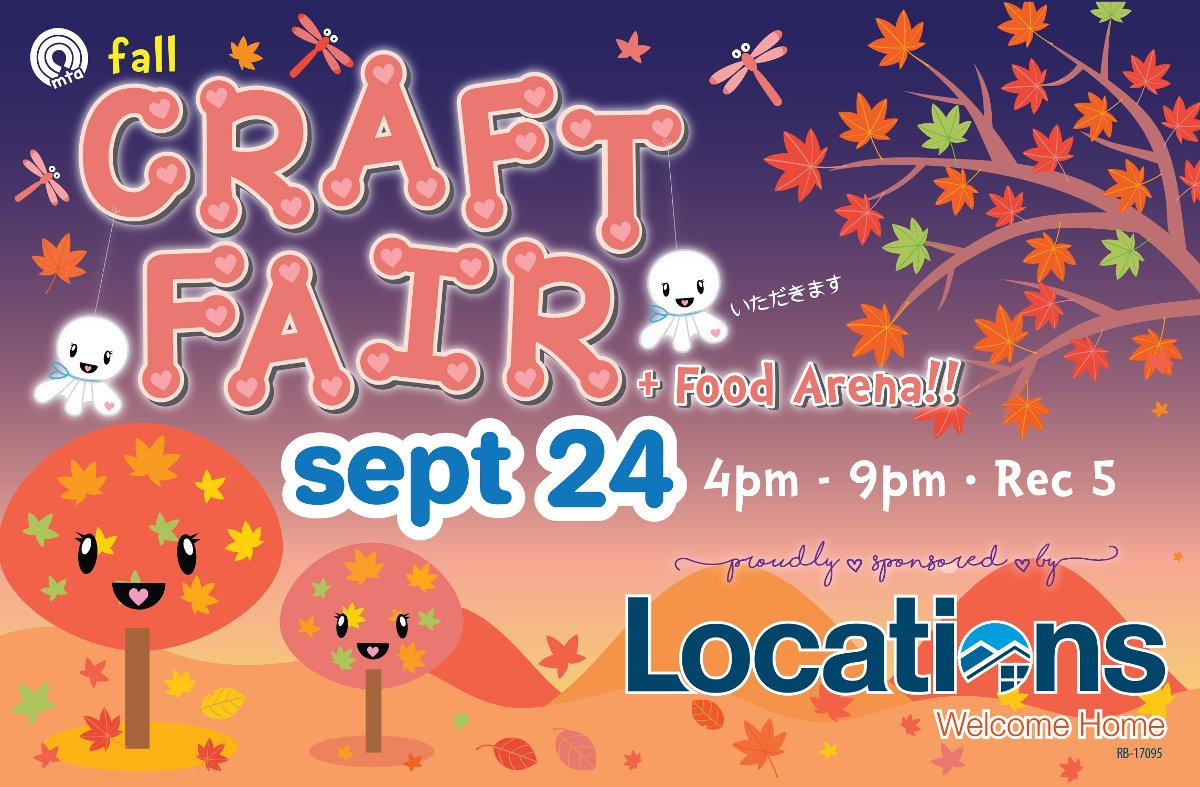 Mililani Town Association
FALL CRAFT FAIR
September 24, 2022
4:00 pm – 9:00 pm
Mililani Rec 5 | 95-1101 Ainamakua Drive • Mililani, HI 96789
Rec 5 | Google Maps: https://goo.gl/maps/Jq36ZPmuqFtvhHPa8
Free Event • Lots of Free Parking • Free Shuttle from Mililani Park & Ride
Mililani Park & Ride | Google Maps: https://goo.gl/maps/aRN15GWTSkUeMWcp6
SHOP a Curated Collection of 60+ Unique Local Crafters & Vendors Featuring a Delightful Selection of Handmade Crafts, Yummy Goodies, Stationary, Apparel, Accessories, Toys, Gifts & More!
Don't Forget to Grab a BITE in our FOOD ARENA Packed with Ono Local Food Vendors & Trucks!
Da 808 Plate • Bobalicious • Hit the Spot Sweets • Da Hub • Rice Box Café • The Taco Plug • Smoked • Three Cottonteers
Vendor spaces are SOLD OUT | Email for information about future events.